OVERVIEW OF HEFAMAA
Since the inception of the current administration in Lagos State, several attempts have been made to improve the Health Care Services Delivery System in the State. These attempts had culminated in the introduction of the Health Reform Agenda which is backed by Law. The main aim of this reform agenda is to improve the quality of health care delivery in the State.
A vital component of this process is the regulation of the private sector, a major provider of healthcare services to over 60% of the population. Hence, the establishment of a number of regulatory and monitoring agencies which included the Health Facilities Monitoring and Accreditation Agency (HEFAMAA).
The HEFAMAA was established in March 2006 and is charged with the responsibility of monitoring both private and public health facilities to ensure registration and in the near future, accreditation of all health facilities in Lagos State.
With the recent launch of the Lagos State Health Scheme, HEFAMAA has been given the responsibility of providing facilities that will be empaneled on the scheme by Lagos State Health Management Agency using some strict eligibility criteria.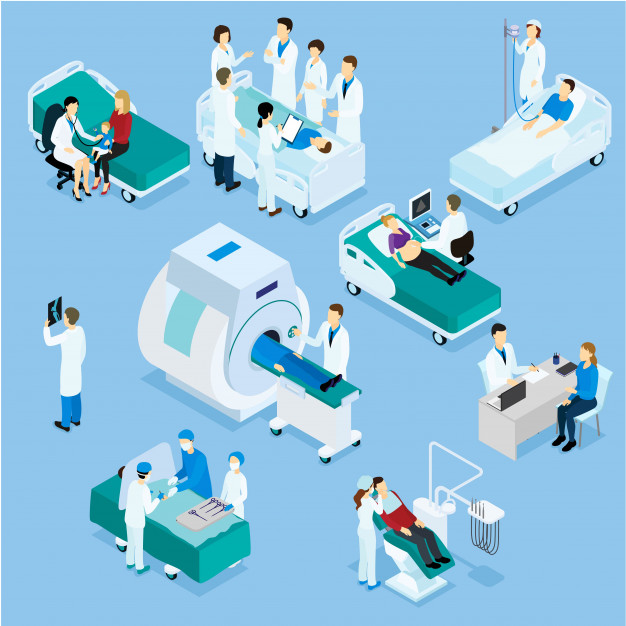 FUNCTIONS
Set required minimum standards for operations of health facilities both in public and private health sector.
Issue a format for registration form to include information on projected patient flow and monitoring chart for actual performance.
Register, inspect and monitor all health facilities.
Evaluate performance based on set standards by at least a monitoring visit twice a year.
Oversee the Quality Drug Assurance Laboratory.
Ensure actual performance of the indicators.
Process applications for registration submitted to the Agency from applicants.
Inspect the premises to be registered under the law.
Collate all necessary information on registered health facilities in the State.
Advise the commissioner/ special adviser on all matters relating to the registration, inspection and supervision of private and public hospitals in the state.
Enforce compliance with the provisions of the law.
Ensure the authenticity of credentials of facilities personnel.
PROFESSOR ABAYOMI EMMANUEL AKINOLA
HONOURABLE COMMISSIONER FOR HEALTH
---
Professor Akinola Abayomi, is an experienced and versatile Medical Doctor who has served as a lecturer and practitioner in Africa as well as the West Indies and written numerous research publications on Cancer, Diabetes and Sickle Cell Anaemia.
Aged 59 years, he obtained a MBBS degree from the University of London, United Kingdom in 1983 and a Master of Philosophy (M.Phil) in Ecology and Environmental Health Management from the University of Pretoria, South Africa in 2006.
Prior to obtaining his MPhil, Dr. Akinola Abayomi was a Consultant Haematologist and Lecturer at the University of Zimbabwe Medical School and Harare Group of Teaching Hospitals, Zimbabwe between 1994 and 1998. He was also Chief Physician at the Princess Marina Hospital, Gabarone, Botswana in 1998.
A Fellow of the Royal College of Physicians of Edinburgh (2010) and the Royal College of Pathologists of the United Kingdom (2013), Dr. Abayomi was the Consultant Haematologist, Faculty of Medicine & Research, Queen Elizabeth Hospital, University of West Indies, Bridgetown, Barbados from 1998-2006.
Between 2006 and 2008, he was a Bone Marrow Transplant Research Fellow at the University of Stellenbosch as well as a Consultant Clinical Haematologist, Constantiaberg Bone Marrow Transplant Unit, Tygerberg Academic Hospital, Cape Town, South Africa.
Dr. Abayomi held sway as Head of Division, Department of Pathology, Faculty of Medicine and Health Sciences, Stellenbosch University, Cape Town, South Africa between 2009 and 2017.
Presently a Professor of Medicine at the Nigerian Institute of Medical Research, Yaba, he has held various positions in the field of medicine including Consultant, Lagos State Biosecurity and Genomic Project, Lead Consultant to the West African Health Authority (WAHO), ECOWAS and President, Federation of South African Society of Pathology among others.
DR. ABIOLA IDOWU
EXECUTIVE SECRETARY, HEFAMAA
---
Dr. Abiola Idowu was born on 10th April 1966. She attended Mary Land Convent Private School between 1970-1976. She proceeded to Comprehensive High School Ayetoro for her between 1976 -1981 where she obtained Senior School Certificate. Dr. Abiola Idowu proceeded to the Prestigious Ahmadu Bello University Zaria where she obtained a Bachelor Of Science Degree in Zoology in 1986 at a young age and decided to study Medicine at Obafemi Awolowo University Ile-Ife where she obtained a Bachelor of Medicine and surgery MBBS (1994). She went through houseman ship at General Hospital, Ikeja in 1995. She worked in the private sector from 1996 to 2003 in general practice. During that period, she proceeded to College of Medicine, Lagos University Teaching Hospital for Masters in Public Health (2000).
She joined the service of Lagos State Government in 2003 as a Medical Officer at the Ministry of Health. Dr. Idowu has a wide range of experience drawn from active service in both private and public Sector.
She functioned efficiently as the State Health Management Information Officer from May 2011 and Head of Research and Statistics in the State Ministry of Health, a post she held till March 2019.
Notable recent training and certifications are;
Clinical management in HIV/ AIDS (University of Washington, Global Health Department) March – June 2019, Managing Change in a healthcare environment. (Futurelearn, Norwich Medical School, University of East Anglia). February – March 2019, Project Management in Global Health. (University of Washington). January – March 2019, Leadership and Management in Health (University of Washington). September – December 2018.
In 2007, she was the Best performing Senior Officer in the Ministry of Health. The transmission of health information from paper based to electronic using DHIS from LGA level to State to Federal was championed during her time as Head of Research and Statistics and the Ministry of Health was recognized and given an award for this by the National Council on Health.
The research and statistics division provided evidence for promulgation of the Road Traffic Law 2012, banning motorcycles. Her Professional Affiliations includes the following: Nigerian Medical Association, Medical Guild.