The Health Facility Monitoring and Accreditation Agency, (HEFAMAA) began a sensitization campaign on the 27th of July 2021 in Badagry division and afterwards,  in Ikorodu and Epe local government areas of the State. The Campaign which aimed at enlightening Lagos residents on the roles and responsibilities of the Agency was taken to Primary Healthcare Centers, hospitals, traditional rulers as well as other public places such as markets, motor parks etc.
The Campaign Teams, led by Director in HEFAMAA, Dr. Godswill Iboma; Head, Monitoring Unit, Dr. Daniel Olayinka and Assistant Director, Mrs. Olukemi Oluyoyin, educated residents on the following services rendered by the Agency:
Setting the required minimum standards for the operations of public and private health facilities in Lagos State.
Evaluating the performance of health facilities based on set standards by at least a monitoring visit twice a year.
Accrediting, inspecting, monitoring and licensing all health facilities in Lagos State.
Enforcing compliance with the provisions of the law.
Screening facilities to be empanelled on the Lagos State Health Scheme using strict eligibility criteria.
The teams seek the support of the residents in the following areas:
* Patronage of only government accredited health facilities with the HEFAMAA logo or proof of registration with the Agency.
* Reporting to the Agency health facilities operators who are:
Engaging unlicensed personnel
Operating in unclean and unsafe environments
Training auxiliary nurses
Using substandard equipment.
Residents are encouraged to contact the Agency through the following:
Phone Numbers: 09015637023, 09057273396
Email: hefamaa@lagosstate.gov.ng
Website: hefamaa.lagosstate.gov.ng
Office Address: Plot 6, Alhaja Ashabi Cole Street, Tisco Plaza, CBD, Alausa, Ikeja.
Facebook: @hefamaa
Twitter: @HEFAMAA_LASG
Instagram: hefamaa2020
Linkedin: HEFAMA
Badagry Division: 27th July 2021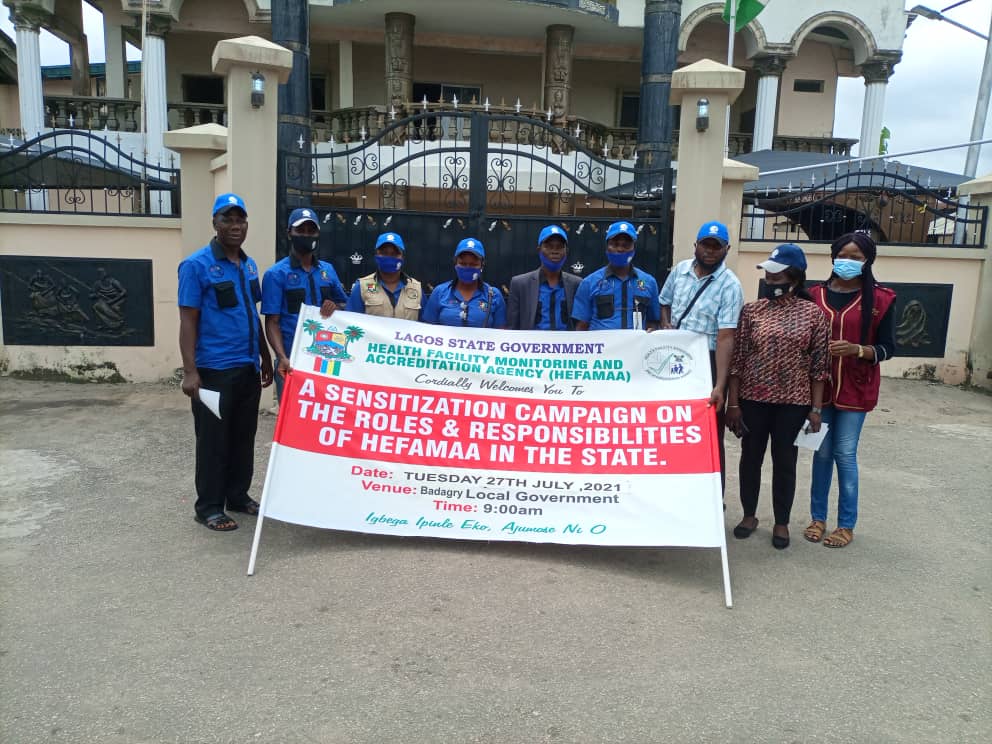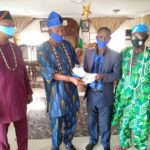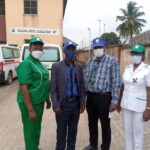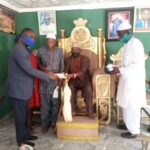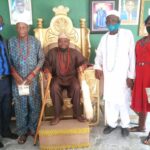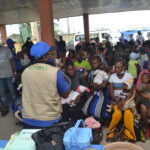 Ikorodu Division: 3rd September 2021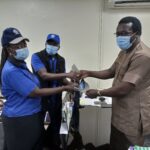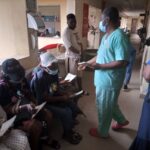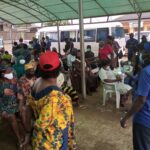 Epe Division: 29th September 2021