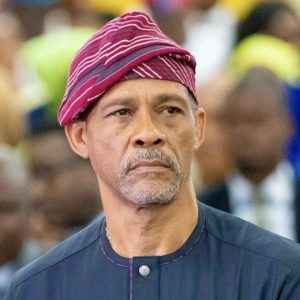 As part of the measures to safeguard the health and welfare of the citizens, the Health Facility Monitoring and Accreditation Agency (HEFAMAA) is intensifying its regulatory oversight of public hospitals.
Speaking today in her office at Alausa, Ikeja, the Executive Secretary of the Agency, Dr. Abiola Idowu disclosed that the Commissioner for Health in the State, Professor Akin Abayomi has directed the Agency to increase its level of monitoring and inspection in the public hospitals to actualize the vision of Mr. Governor, Mr Babajide Sanwo-Olu in the health sector vis-à-vis the provision of qualitative healthcare services to the people.
She stated that in the last few weeks, the Agency visited public health facilities across the State including primary, secondary and tertiary health institutions adding that a few of them were sanctioned appropriately for various infractions.
She conveyed that the exercise will continue throughout the year even as she advised all public and private health facilities in the State to carry out their operations in accordance with the minimum standards set by the Agency to ensure that the residents enjoy qualitative and accessible healthcare delivery.
"We will continue to deliver on our mandate of registering, inspecting and monitoring all health facilities across the State in an effort to achieving the second pillar of the T.H.E.M.E.S Agenda of the present Government," she assured.
While cautioning the public to desist from patronizing unregistered health facilities which bear no logo of the Agency or proof of registration, the Executive Secretary implored members of the public to continue supporting the government in its fight against quackery and illegal operation of health facilities by reporting people behind such acts to the Agency to safeguard the health and well-being of the citizens.
She stated that the public can reach the agency through its dedicated phone lines: 08104168588, 08172704228, 09015637023 and 09057273396 as well as its social media platforms.
Muyideen Ayokunle Uthman
Head, Public Affairs, HEFAMAA.